Tjeerdsma Elected to Division II Football Hall of Fame
May 22, 2017 by Ann T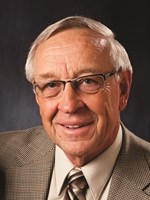 Tjeerdsma Elected to Division II Football Hall of Fame
MARYVILLE, Mo.-The Division II Football Hall of Fame has named three of the most successful coaches in the history of college football as its Hall of Fame Class of 2010, and will induct Mel Tjeerdsma, Ken Sparks and Bobby Wallace as its 12th induction class on Dec. 17.
Established in 1999, the Division II Football Hall of Fame has inducted former Division II players annually for the last 11 years. The 2010 inductions will mark the first group of coaches to be honored.
"It has been our intention since the Hall of Fame was created in 1999 to not only honor the outstanding players from Division II but also the outstanding coaches within the division," said Hall of Fame Chairman Jeff Hodges. "Our induction of Shannon Sharpe last December gave us 25 players in the Hall, and with this year being the 25th anniversary of the Division II Championship Game''s move to Florence, we felt it was perfect timing.
For full story, visit: Tjeerdsma Elected to Division II Football Hall of Fame
The Springfield High and 1967 graduate of Southern State in Springfield was one of the most successful coaches in the history of college football.
He coached Northwest Missouri State to a 183-43 record and three NCAA Division II titles in 17 seasons. Northwest was 0-11 in Tjeerdsma's first season in 1994, then went 183-32 the next 16 years. The Bearcats won back-to-back national titles in 1998 and '99 and added a third title in 2009 that capped an unprecedented run of five national championship game appearances that began in 2005. The 1998 team was the first NCAA Division II team ever to go 15-0. The Bearcats won 12 conference titles in Tjeerdsma's last 15 seasons and they went to the playoffs 13 of the last 15 seasons. The winningest coach in school history, he had more postseason wins than any coach in Division II (32-10 record) at the time of his retirement. He was a four-time national coach of the year honoree and was Liberty Mutual's Coach of the Year in 2009. He is a member of the NCAA Division II Football and Missouri Sports halls of fame. He is a past president of the American Football Coaches Association.
In 2011, he coached Team USA to the championship at the International Federation of American Football World Cup in Austria.
He has been the NWMS athletic director since April 2013, overseeing another national title for the Bearcats last fall.
Before NWMS, Tjeerdsma coached Austin College to three Texas Intercollegiate Athletic Association titles and became the winningest coach in the program's history. He was 59-38-4 in 10 seasons and made two trips to the NAIA Division II playoffs.
Before Austin, Tjeerdsma was the offensive coordinator at Northwestern (Iowa) for eight years – the Red Raiders won an NAIA national title in1983. He also was the head track coach there – his teams won three Tri-State Conference titles and five consecutive NAIA District 15 indoor titles.
Before that, he was an Iowa prep coach at Denison and Sioux Center. He guided Sioux Center to the 1972 state title.
Posted in: General
---
Reader Comments
0 Comments on Tjeerdsma Elected to Division II Football Hall of Fame
Would you like to comment?