SD Sports Hall of Fame lands spot at Denny Sanford Premier Center
October 03, 2014 by Ron Hoffman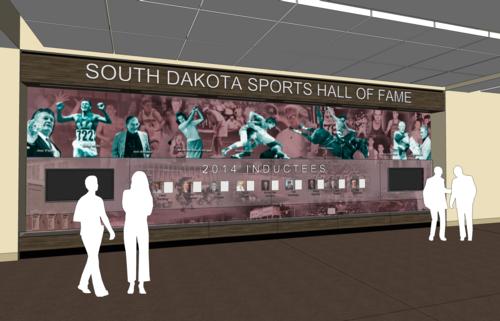 The South Dakota Sports Hall of Fame is about to have its first "physical" home since it was established in 1968 by the South Dakota Sportswriters Association.
It has landed a spot in the foyer of the Denny Sanford Premier Events Center, set to open in August. The 33-foot wide display area will feature a mural of sports heroes and scenes from our state's athletic history, each year's current class, plus two touch screen video boards featuring Sports Hall of Fame data and member listing. The Presenting Sponsor is First National Bank in Sioux Falls.
Nine people were inducted at the annual banquet Saturday at the Sioux Falls Convention Center. There are now 245 inductees in the Hall.